On the way into the city this morning, I drove alongside of a queue of rush hour commuter buses on my left.  The buses were headed east, but were on the reversible bus lane, which is actually the lane on the other side of the concrete barrier.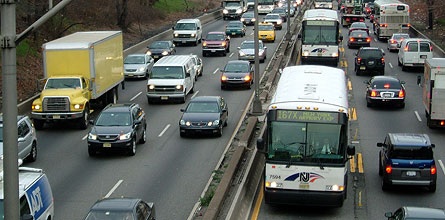 Bus after bus, the motion on the left, combined with exhaustion made for a dizzying, out of body-like experience.  As much as I wanted to pull over to regain my composure and shake the dizzying effect, the Lincoln Tunnel traffic was unforgiving.  And so, I kept driving…much like I do every day.
Therapy sessions, sports practices, doctor's visits, abnormal behavior, independent research, school pick up, occasional work events: they're the non-stop dizzying line of buses.  The day-to-day grind with two small children and no back up, is my congested morning commute.  It's tough, but we forge ahead because it's what we do.
Admittedly, though, if I could, I'd lay on the couch and veg out.  We all have our coping mechanisms. I want more than anything to not have responsibilities or emotional shackles or perpetual medical worries.  Nothing, but lie there.  But if I did, who would reach for the Dilantin when it was time?  Or check homework or wipe tears or know where to clean underwear since all I do is battle traffic all day?
Today was one of those highest of highs that ended on another upsetting note.  After watching Josh squeal out of excitement at the Sesame Street Digital Playground event, he had, what I think, was another complex partial seizure.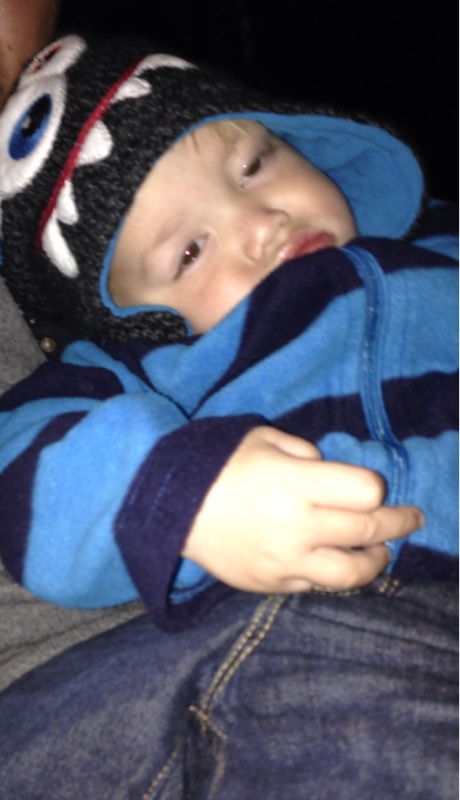 There was no warning.  His levels should be right.  Yet, just like he did at Jack's birthday party, Josh's head seemed too heavy for his own good.  It tilted to the right, his whining became increasingly strained and slow.  His right hand was clenched, and couldn't open on his own, as if he had some sort of temporary paralysis.  With his eyes half closed, I could see his hazel eyes dart from left to right.  When I talked, he didn't respond. Although, he'd mumbled, as if in a drunken stupor.
It certainly didn't help that we were sitting outside at football practice on a chilly November night.  He was bundled and sat comfortably on my lap as we watched.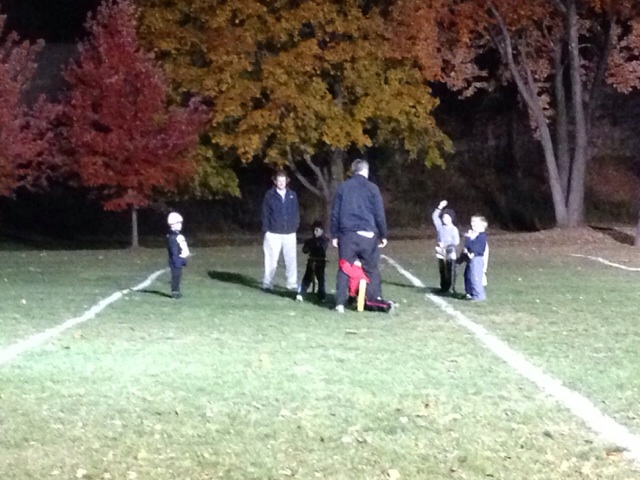 Nevertheless, I hugged him, but not too tight, in case he was, indeed, having another episode.
Partial complex seizure is how I'm mom-diagnosing this latest episode.  There were no convulsions or tremors, just a few minutes of absence, disconnection and physical limitation.  And absolute fear.
I texted Jeff in a panicked, repetitive motion.  The way I do, when the fear and uncertainty overcome the common sense. His evening commute, quite literally, separated us; otherwise, I'm sure we would have probably found our way to the Children's Hospital again.
"Go to the hospital if you're concerned" he told me.
As concerned as I was, my baby needed the comfort of home tonight.  His episode, seemed minor and one that didn't warrant a trip to the ER for another night of tests.  Mother's instinct is often what floats my common sense when I can't think for myself.
Josh slept for the rest of the night, with big brother overlooking him from my bed.  The nightlight that projected colorful stars onto the ceiling was the most calming part of our day.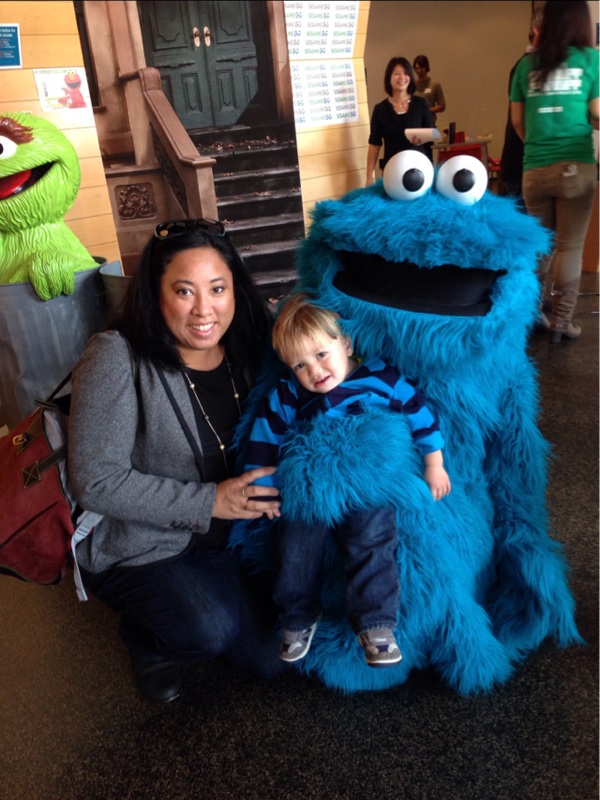 Every day, traffic has a dizzying effect. But on the most important journeys, knowing that these boys need me to help navigate the route for them, it keeps me on the straight and narrow.