I've been staring at the same blank computer screen for the past week and a half now.  Every time I have a story to compose, Josh needs medicine, or has therapy or is yelling "Mamama….!!!" 
The everyday chaos and commotion ebbs and flows, but for me, it's as though my life, my needs, my world is at a stand still.  Because I put everything I have into advocating and supporting the boys, when it comes time to generate thoughts for myself, I can't seem to do it.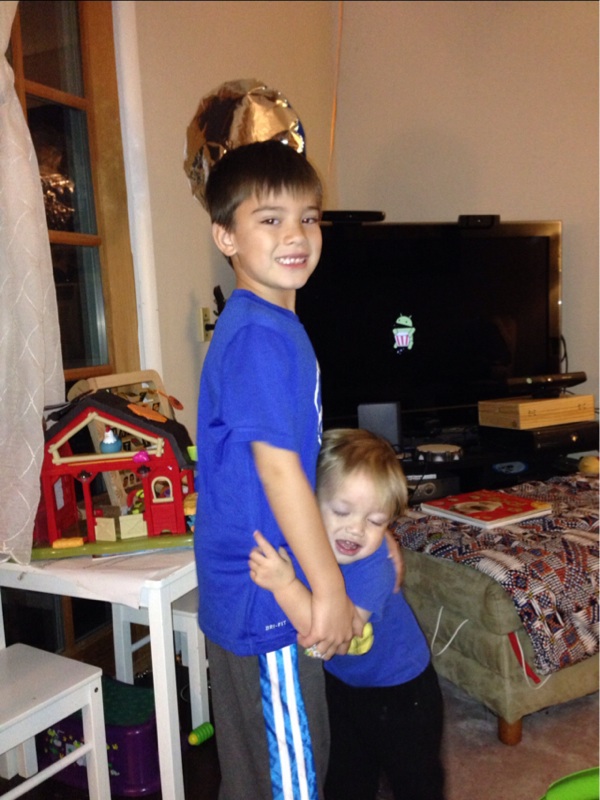 Jack is pretty self-reliant these days, or so I thought.  At his parent/teacher conference, I learned a lot about my budding perfectionist.
"He colors with precision, to make sure he doesn't leave any white spots on his pages," his teacher told me.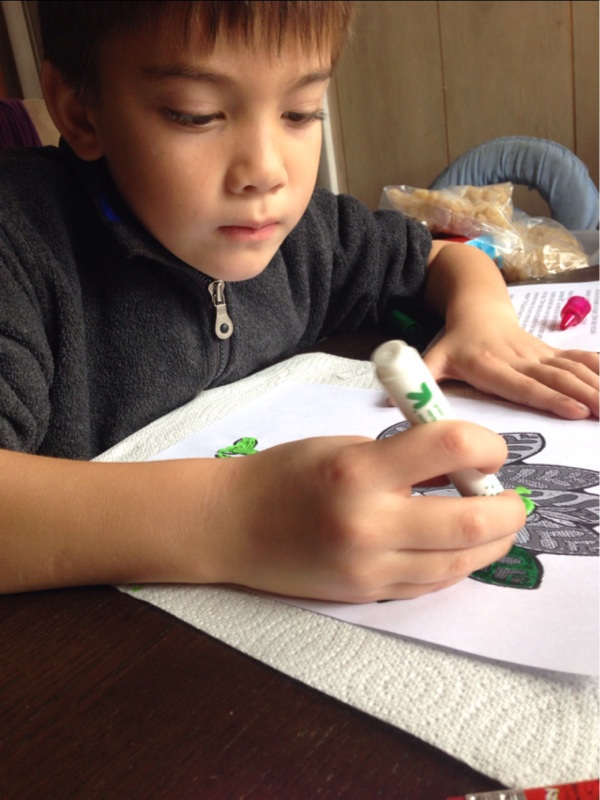 She went on to say that he's meticulous and quite the helper.  He's smart and tries hard at everything he does. "I really don't have anything negative to say; he's really a model student.  Well, except for today…"
I knew there had to be something—something relating to the chaos that has enveloped our family for the past year.  It turned out, as all the students were quietly coloring at their desks, Jack quietly sobbed at his desk. My friendly and effervescent big boy cried enough that the teacher's aid pulled him aside to see if everything was ok.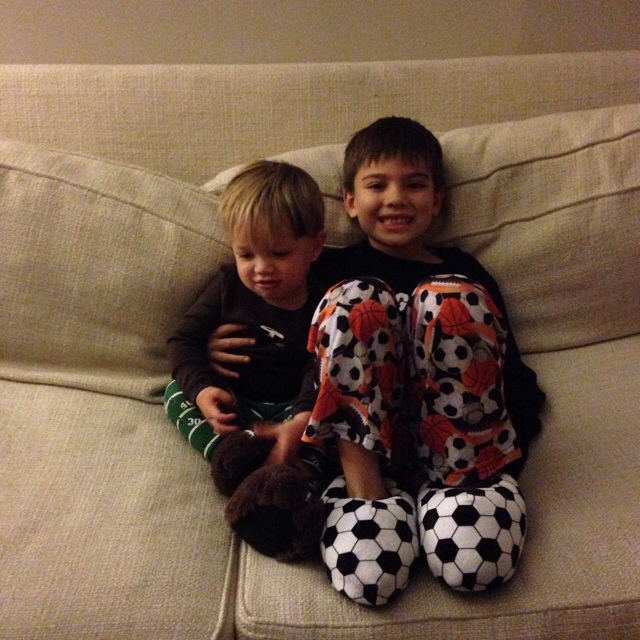 I've made it a point to be communicative with my oldest son.  I'm a talker and always a big bag of emotions, so I'd only expect my offspring to be just the same.
Before his teacher could finish her sentence during the conference, I knew exactly what she was going to say.
"Wow," I told her.  "I'm surprised his anxiety and emotional outbursts haven't popped up until now."
"I've never seen him like that.  For him to just cry out of nowhere; he just didn't seem like himself, so we sent him to the nurse."
As a kid, I always remembered that the school nurse would fix any ailments, whether physical or emotional.  Though, as much as I love Jack's school and the staff, I know this fix would go beyond a trip to the school nurse.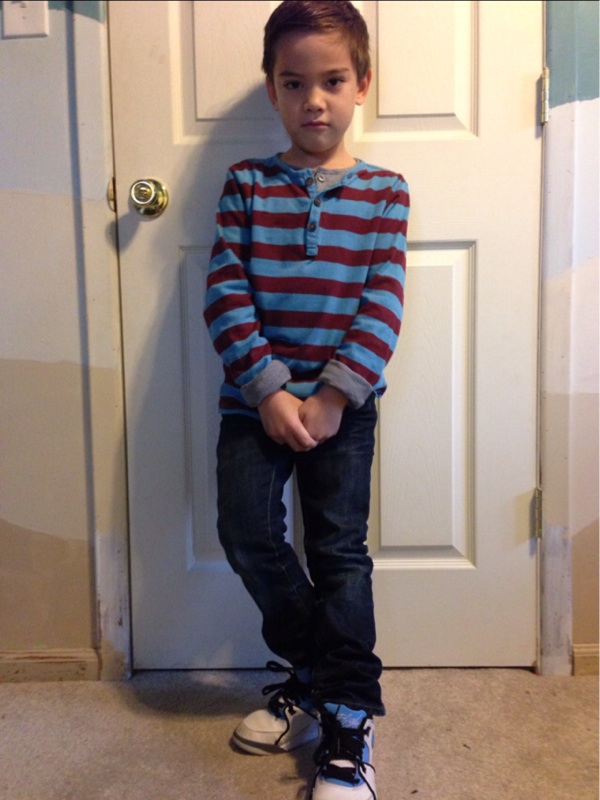 Anxiety has always been a big enemy around here.  When Jack was 2 and 3, I could barely leave the house without a full blown anxiety-fueled tantrum.  He's the most outgoing and agreeable kid, yet when it comes to feeling secure, his anxiety often gets the best of him.  And, truthfully, the anxiety on top of a few other factors, is why we opted to Red Shirt him, and ultimately, keep him in Catholic School where he found his bearing.
It's a lot to ask a young child to "be strong" and to pray for his chronically sick baby brother.  To bear these burdens seems so unfair to ask of my sweet boy, Jack.  Nevertheless, he kisses boo-boos every time his brother falls due to his bad balance. He fetches clean diapers and wipes because I'm often too harried and overwhelmed to do it on my own.  But it's Jack who channels his emotions and creativity onto paper, which has been a wonderful outlet.  To see him cope with creativity is nothing short of magic in my eyes.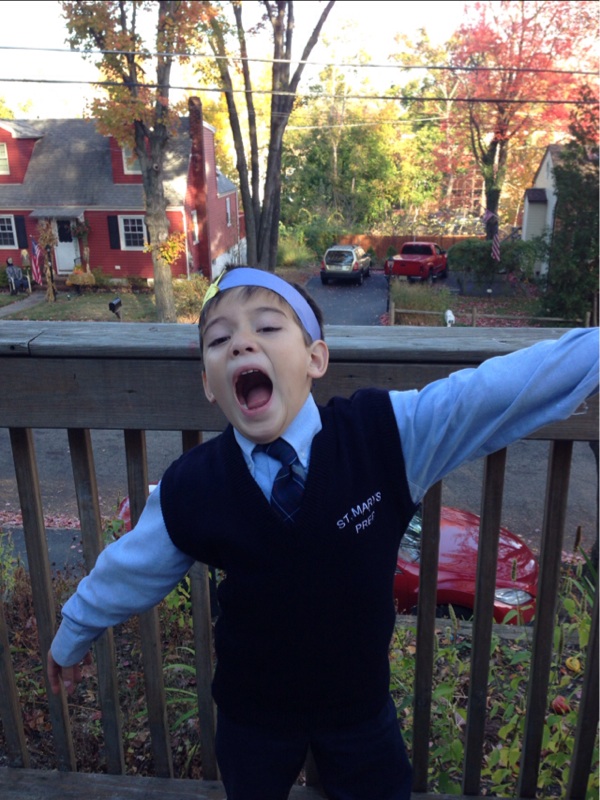 We're constantly on an uphill battle, but it's a the same battle for all of us.  I've sacrificed my sanity to stay in tune to both of my boys' ongoing issues and struggles.  As we balance Josh's therapy and ongoing treatment, we must remain dutiful to tend to our older boys' very important needs.
As I was in the middle of this post in fact, a very emotional Jack came crying down the stairs.  What I thought were tears from his loud brother who refused to sleep were, in fact, tears fueled by fear and anxiety.
"Tell me, why are you so upset, honey?  What is so upsetting to make you cry like this?" I asked.
"I felt like I was dead, mama.  I had a dream that I was dead.  Everyone left me: you, daddy, Joshy, Sonny…everyone was gone."
Tonight's emotional outburst is yet another reminder that Jack needs his own attention, and to perhaps talk to someone who isn't a teacher or a family member.  But ultimately, I"m grieving that my poor boy is suffering emotionally like this.  All I can do for now is wipe the tears and hold these boys even closer.