So far this morning, Josh has managed to get stuck in between our two couches, climb the ottoman and do a little dance and somehow dive head first from the couch onto his toy pile.
My, what a difference a day makes.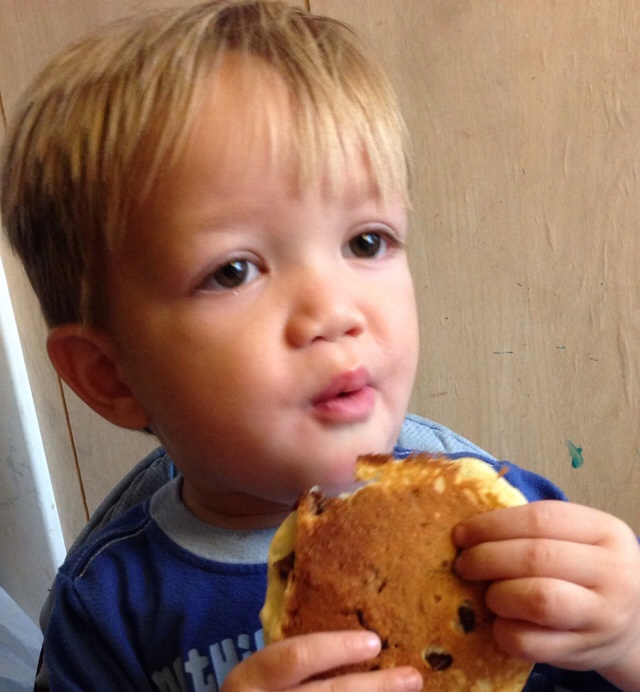 Yesterday, I was convinced that we were going to be admitted into the hospital.  His symptoms were nothing like we'd ever seen before.  I cried much more than usual, simply because I'd seen how much physical progress he's made since the last "major" episode.
With every seizure, his physical therapist and developmental therapist have told me that there's a noticeable setback—so much so, with their proactive influence, they've urged me to contact IE to get an occupation assessment to see if we should add this specialized therapy to his regimen.
The thing with epilepsy, I'm learning that we're always going to be at extremes.  It's either all or nothing, feast or famine…which, coincidentally, is exactly how Josh's personality can be summed up.  Go big or go home, baby.
So, yesterday, I was crying ugly-tears as my baby vomited in his carseat on the way to the children's hospital, and today, I'm physically struggling to change a wiggly, giggly baby's diaper.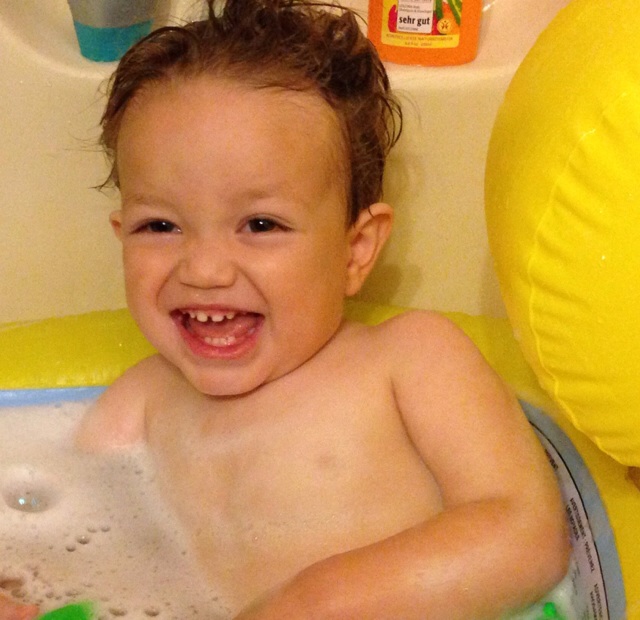 Don't get me wrong, there are plenty of noticeable differences post-epileptic episode.  Josh is leaning to the right a lot when in resting mode; he's very unbalanced and much more clumsy as usual.  I've caught him blank-staring for a few seconds at a time.  And unfortunately, he's not as verbal as he was two days ago.  He still shrieks and mumbles, but there's not the same amount of syllable annunciation as there was before this series of episodes.
One of the most important things for MY personal healing is to jump back on that horse and forge ahead.  Of course, I gauge everything on Josh's behavior, but for the most part, I can't keep him (or Jack) in a bubble.  In my research, I found that recovery time is different for everyone after a seizure.  And since Josh is still so little, I think, it's much easier for him to bounce back sooner.  I have no idea how accurate that previous statement is, but as his mother, I trust that he's ok enough to enjoy normalcy following this latest episode.
I've put in a call to his neurologist and we'll go from there.  Here's to hoping that things remain stable long enough to enjoy the long weekend!
P.s. thanks for the love, everyone.  xo