Just when I think life couldn't get more complicated, the universe has to go and throw us a shit pie.  Ok, maybe not shit, more like a vomit buffet.
After yesterday's dizzying madness, I woke up to Josh's usual whine.  It was pre-dawn, and so, in hopes of salvaging another hour of sleep, I snuggled with my boy.  It was like any other weekday morning, except this Wednesday was like no other.
We went downstairs to start our routine.  I set Josh down on the floor to play with toys as I started breakfast.  Upon setting him down, Josh took longer to find his bearings.  He struggled to sit up, even worse, he couldn't hold his head or neck up straight—something a typical 9 month old would be able to do.  Something was not right with my 21-month old.
Josh would cry as I left him alone on the floor.  Since he wasn't able to sit up, I asked Jack to bring down his beanbag to prop up our babe.  As we worked to try and make him comfortable, Josh vomited.  And that's when things started to get crazy.
My almost two-year old wasn't sitting, he could barely hold his head up and now, he was vomiting clear liquids.  Worried more than ever, I frantically texted Jeff to tell him Josh's latest symptoms.  It was obvious we needed to get him back to the hospital.
With Josh in my arms, hunched over because he couldn't hold himself up, tears started to roll down my cheeks.  Anger, fear, frustration fueled these waterworks, and unfortunately, I couldn't uphold a brave face for my big boy.  Jack stared at the tears and took over once he realized this was serious.  My big guy has had to grow up so quickly due to so many medical emergencies here at home.
Jack made his own sunbutter and Jelly sandwich; he even took the dino cutter to create a pair of brontosauruses like I do every other morning.  Josh went on to vomit a few more times after drinking juice and attempting to stomach a muffin.
We scurried out the door, my bag packed for a day at the hospital.  Ipad, charger, planner, extra change of clothes and of course, all of his meds.  Jack was perfectly suited for gym day.  The tears streamed down my face on the short ride to school.  As I looked in the rearview mirror, my normally cheery boy had a worrisome scowl.  His principal, who greets the children as he opens car doors in the car lane, asked, "what's wrong, are you ok?"  And so, I quickly answered for him.  Or so I tried.
As the waterworks flowed, I quietly whispered and told the principal that Joshua was having another epileptic episode. As the words left my mouth, the tears got bigger and heavier.  I asked the principal to tell Jack's teachers what was going on, but what I really meant was, please take extra special care of my big boy today because he needs it.
Jack later told me that the entire school said a prayer for Joshua and our family.
As Josh and I made our way to the hospital, I could hear him snoring in his carseat.  It was that deep sleep kind of snore, the kind of sound he makes after an episode.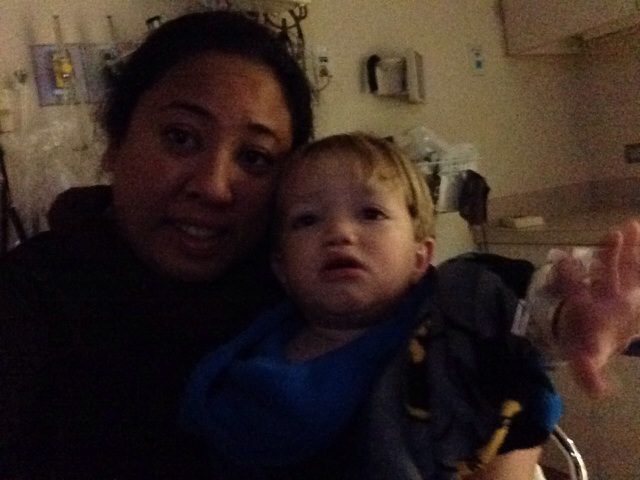 Once at the hospital, Jeff was out front waiting for us.  Because I called when I did, he got off the train right as he had passed the stop for the hospital.  Since they already had our information in the computer, we bypassed all the paperwork and they ushered us to our room within the ER.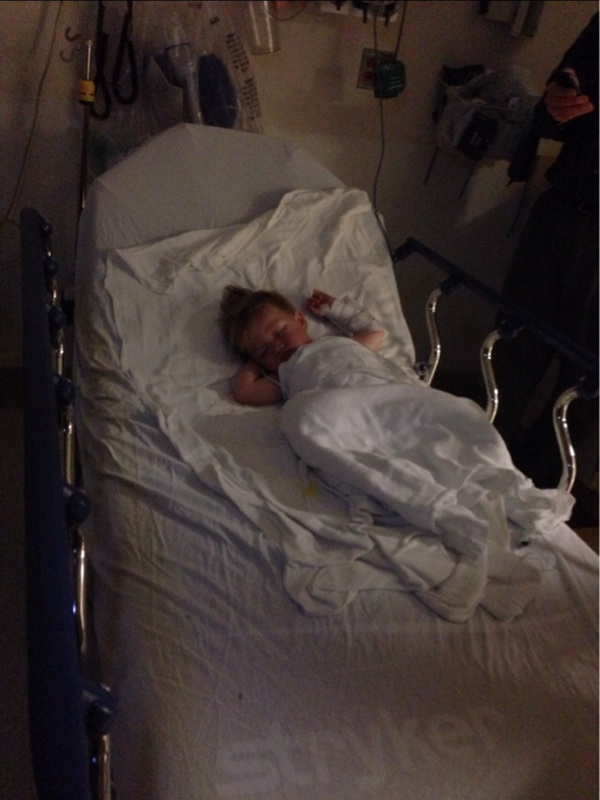 Our corner room was outfitted with all the monitors to detect blood pressure, oxygen levels and a myriad of other things, we helped Josh get comfy by taking of his vomit-covered clothes.  The ER  was near-empty, with only a few leg injuries in neighboring rooms.  Because of there weren't many patients this morning, we saw the nurse, an attending physician AND a resident within minutes of our arrival.
The doctors asked the usual questions and proceeded to order a list of tests.  The nurse, an old school pro, told us she suspected it was Josh's levels, and maybe his meds since it was recently filled.  The hardest part of any hospital stay is watching the nurses insert the IV into Josh's hand.  This time was no different.  To watch my baby suffer and sob as a nurse drives a long needle through his vein is nothing short of torture. As Jeff always says, he prays that he could take the pain rather than our babe.
The barrage of tests revealed that Josh's Keppra level was ok, but it was his Dilantin level that was at a 42.  We were previously told that the dr. would like to see this level at an 8.  EIGHT!  Jeff and I were shocked to hear how high the number was.  It was as though someone was feeding him his medicine with a straw.  From what the doctor said, though, antibiotics will intervene with his seizure meds.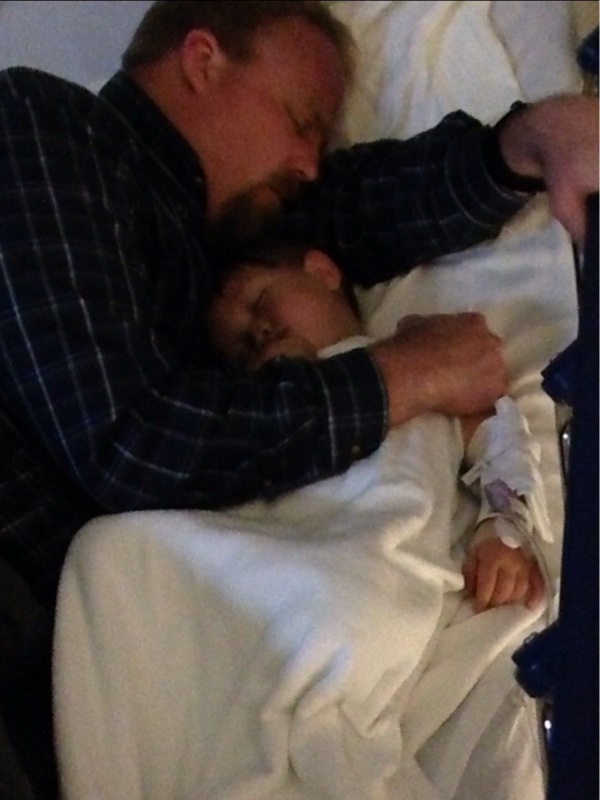 It's all unsettling.  Jeff and I have since been taking to Google to supplement our knowledge with what we've been told.  Upon discharging us and telling us what to do when we got home, we were able to rest comfortably at home.  I cancelled my meetings and let Josh just lay on my chest for almost 2 hours.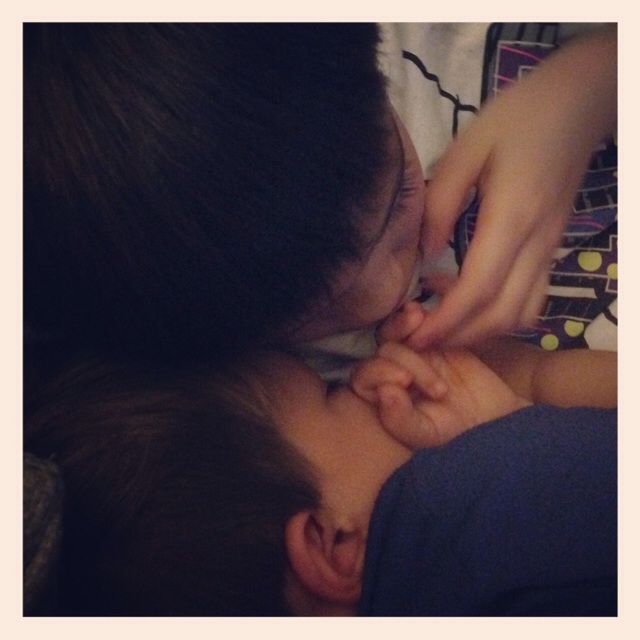 I quietly cried on the couch as my sweet boy slept off his exhaustion.  I thought about how unfair all of this is, and I can't help but wonder if I did anything to cause this.  Am I doing enough?  Am I putting enough focus on my big boy?  Through all of this, it's easy to forget myself.  Thankfully, good friends and family wouldn't dare let me forget.
Things could be worse, but most importantly, things will get better.  Even though it doesn't feel like it, Josh's condition can be controlled.  And for that, we're truly lucky.