After dinner last night, the boys went into the living room to play, and I did my usual evening routine: I scraped plates, wiped the table down and scrubbed Josh's high chair, even though he refused to eat dinner once again.
I emptied my over-filled dishwasher; stacking clean plates back into the cupboard, shuffling bowls to make sure they fit in their small, allotted spaces.  Despite the clanking of the plates, it was unusually quiet, so I listened for the boys in the next room.  Since there were no toys banging or bodies somersaulting, I figured they found a movie for us to watch while winding down before bed.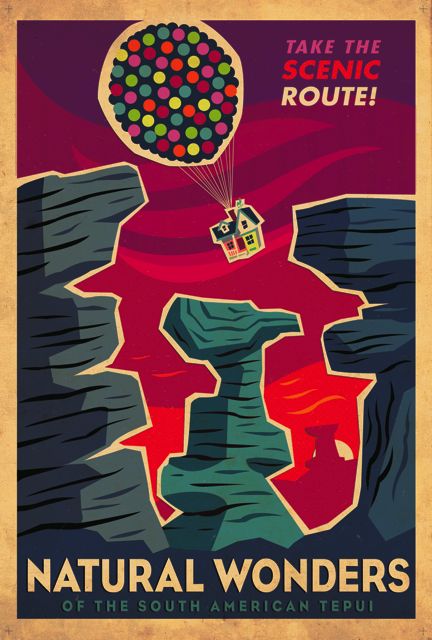 The music seemed familiar enough.  There were no lyrics, just soft, somewhat dramatic music.  From the mezzo forte volume, I could tell the scene was telling a story, probably a story that I knew.
I listened a little closer, and sure enough, I was right.  I didn't have to leave the kitchen to know that the music was the accompaniment to Ellie and Carl's saga. It's perhaps the most bittersweet prelude to a movie, but one that so relatable—a story that many of us are currently living.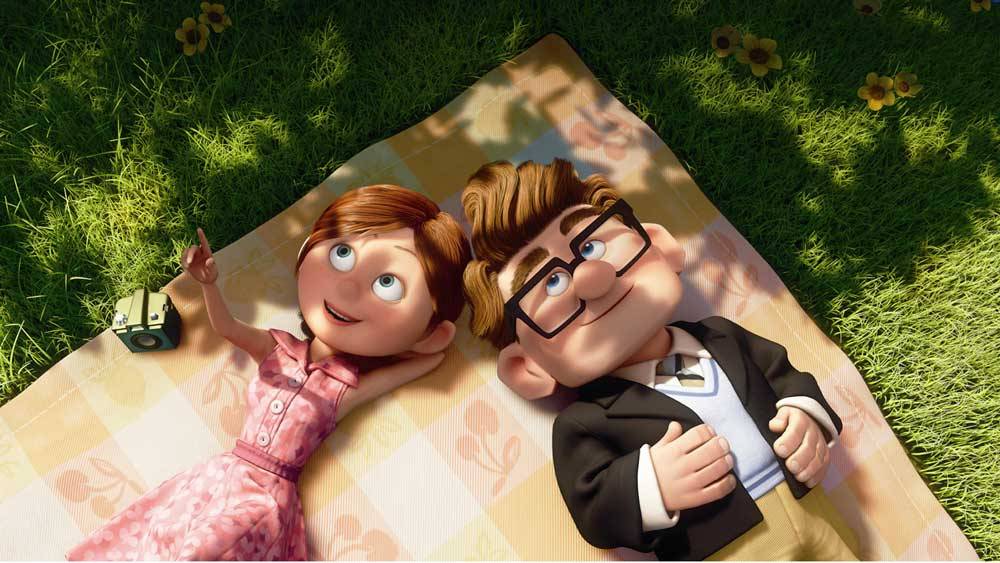 When Jack was a toddler, we watched the movie, Up, so many times that the DVD somehow became warped.  Jack knew almost every line, and in fact, he started to talk a lot like Russell.  When he was being tired or lazy, he'd insist : "I'm tired and my knees hurt" a la Russell as they traveled through the jungle.
Because we'd watched the movie so many times, I knew the music. I memorized the high points and the low points of the movie, but it wasn't until last night that I realized we're living our very own version of Ellie and Carl's saga.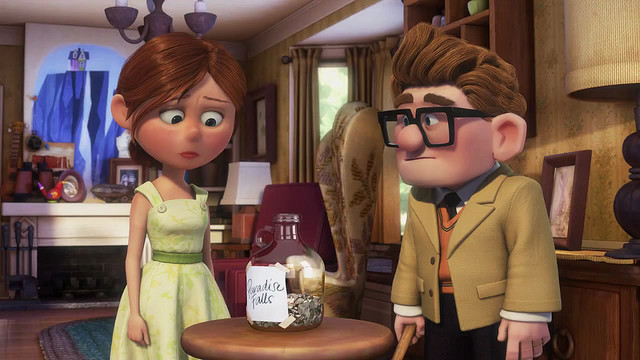 From just listening to the music, the tears flowed.  I envisioned Ellie and Carl Fredrickson gazing at the clouds during happier times, but their infertility translated to our epilepsy, their dreams of Paradise Falls are parallel with our suburban remodel and comfortable life altogether.  And of course, their piggy bank smashing is in line with all of our medical debt.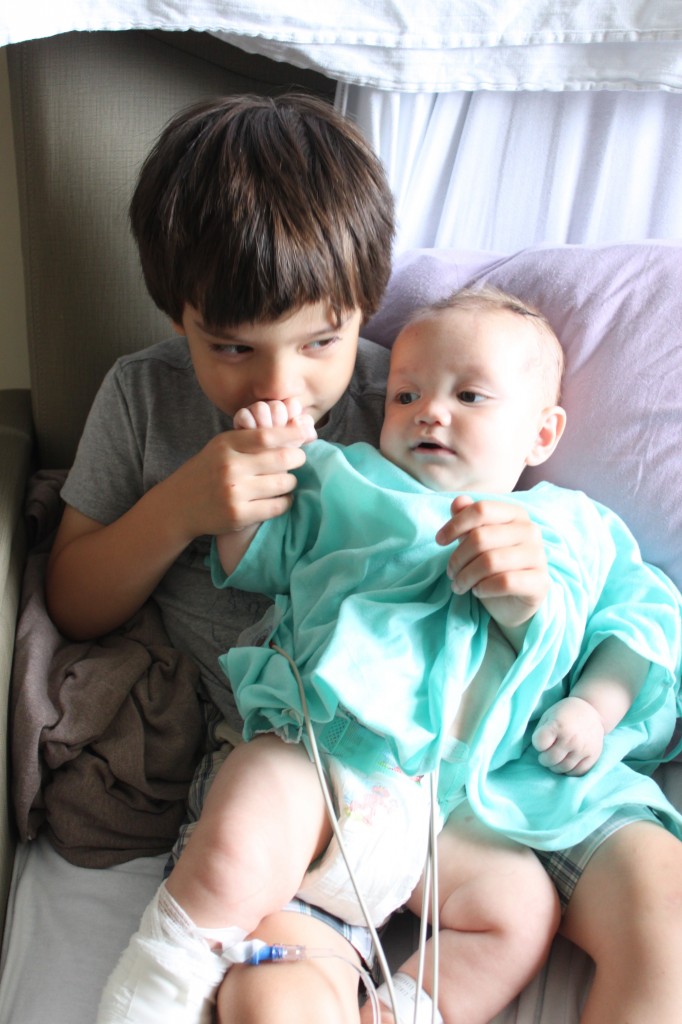 As the boys enjoyed the movie, I continued to clean, albeit tearfully.  The sting of real life can't always be measured, but sometimes, music and a memorable scene can move emotions enough to remind you that we all have our own "Paradise Falls."
There's been too much piggy bank smashing this week/month/year, it only seems apropos to stock up on helium and balloons.  We're due for it.